Organizing Committee
Conference General Chair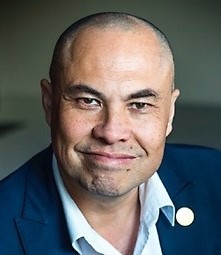 Prof. Warwick Powell
Queensland University of Technology
Australia
Warwick Powell is Adjunct Professor, QUT Design Lab at Queensland University of Technology. He is an acknowledge global leader in blockchain design strategy and thinking. Warwick began his career in academia, teaching Chinese history and European cultural history at Griffith University. He graduated with First Class Honours and is the recipient of the prestigious University Medal for Academic Excellence. Warwick was also awarded a Department of Foreign Affairs and Trade scholarship to undertake postgraduate studies at People's University, Beijing. He deferred his studies to begin work for Kevin Rudd in the Queensland Government. He continues to teach professional courses in areas such as innovation, creativity, regional economic development and blockchain technology and has delivered guest lectures to undergraduate and masters level students at Queensland University of Technology, Jiaotong University (Shanghai), Beijing Normal University, Shenzhen University, James Cook University and Edith Cowan University.
Comference Committee Chair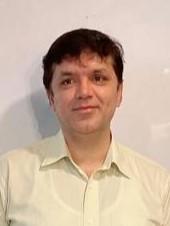 Prof. Noor Zaman Jhanjhi
School of Computer Science, Taylor's University, Subang Jaya, Selangor Malaysia
Prof. Noor Zaman Jhanjhi (NZ Jhanjhi) is currently working as Associate Professor, Director Center for Smart society 5.0 [CSS5], and Cluster Head for Cybersecurity cluster, at School of Computer Science and Engineering, Faculty of Innovation and Technology, Taylor's University, Malaysia. He is supervising a great number of Postgraduate students, mainly in cybersecurity for Data Science. The cybersecurity research cluster has extensive research collaboration globally with several institutions and professionals. Dr Jhanjhi is Associate Editor and Editorial Assistant Board for several reputable journals, including IEEE Access Journal, PeerJ Computer Science, PC member for several IEEE conferences worldwide, and guest editor for the reputed indexed journals. Active reviewer for a series of top tier journals has been awarded globally as a top 1% reviewer by Publons (Web of Science). He has been awarded as outstanding Associate Editor by IEEE Access for the year 2020. He has high indexed publications in WoS/ISI/SCI/Scopus, and his collective research Impact factor is more than 350 points as of the first half of 2021. He has international Patents on his account, edited/authored more than 30 plus research books published by world-class publishers.
Technical Program Committee Chair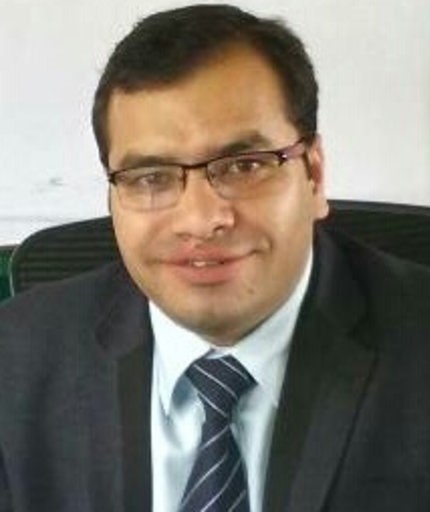 Assoc.Prof. Shamneesh Sharma
UPGrad Education Private Limited, India
Shamneesh Sharma is currently serving as Program Manager (Academics), upGrad Campus, upGrad Education Private Limited, India. He comes with 12 years of rich experience in EdTechs and Higher Technical Education in Universities. Prior to upGrad Campus he was associated with iNurture Education Solution, Bangalore as Mentor (Information Technology) and Senior Faculty (Cloud Technology and Information Security). He was deputed as Head in the Department of Computer Application, School of Computer Science & Engineering, Poornima University, Jaipur. He has worked as IT-Head and Associate Professor (CSE) at Alakh Prakash Goyal Shimla University, Shimla (H.P.). He has played a vital role in the implementation of New IT-Infrastructure, ERP System and Website Development along with its maintenance in the University. He has published more than 35 research manuscripts in various International & National journals & conferences. He has also presented papers in International and National conferences. He is a member of various International & National professional & academic bodies. In addition to this, he is a member of the Editorial Board of various International Journals related to the field of Computer Science & Information Technology. His research areas include Internet of Things, Information Security and Cloud Computing. He is B. Tech & M. Tech and presently pursuing Ph. D (Computer Science & Engineering).
Organizing Committee
Prof. Warwick Powell, Queensland University of Technology, Australia
Dr. Praveen Kumar Donta, Distributed Systems Group, TU Wien, Austria
Dr. Sohaib Latif Butt, Anhui University of Science and Technology, China
Dr. Praveen Kumar Donta, Distributed Systems Group, TU Wien, Austria
Dr. Guofeng Zou, Shandong University of Technology, China
Dr. Zifei Liang, New York University, US
Technical Program Committees
Prof. Anatoly Khomonenko, IEEE Fellow, Emperor Alexander I St. Petersburg State Transport University, Russia
Assoc. Prof. Amr Tolba, IEEE Senior Member, Computer Science Department, King Saud university
Assoc. Prof. Hossam M Kasem, Tanta University, Egypt
Assis. Prof. Serin V Simpson, IEEE Fellow, APJ Abdul Kalam Technological University
Assis.Prof. Ali Shehadeh, Yarmouk University, Jordan
Dr. Mohamed A. Bahloul, King Abdullah University of Science and Technology, Kingdom of Saudi Arabia
Dr. Moonzarin Reza, Texas A&M University, USA
Dr. Guofeng Zou, Shandong University of Technology, China
Dr. Zifei Liang, New York University, US