Organizing Committee
Comference General Chair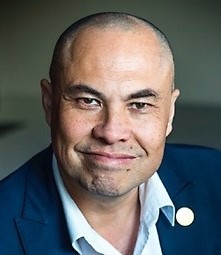 Prof. Warwick Powell
Queensland University of Technology
Australia
Warwick Powell is Adjunct Professor, QUT Design Lab at Queensland University of Technology. He is an acknowledge global leader in blockchain design strategy and thinking. Warwick began his career in academia, teaching Chinese history and European cultural history at Griffith University. He graduated with First Class Honours and is the recipient of the prestigious University Medal for Academic Excellence. Warwick was also awarded a Department of Foreign Affairs and Trade scholarship to undertake postgraduate studies at People's University, Beijing. He deferred his studies to begin work for Kevin Rudd in the Queensland Government. He continues to teach professional courses in areas such as innovation, creativity, regional economic development and blockchain technology and has delivered guest lectures to undergraduate and masters level students at Queensland University of Technology, Jiaotong University (Shanghai), Beijing Normal University, Shenzhen University, James Cook University and Edith Cowan University.
Comference Committee Chair
Prof. Baojun Qiao
School of Computer and Information Engineering, Henan University, China
Academic leader of Henan Provincial Department of Education
Director of the Computer Department of the Teaching Steering Committee of Ordinary Colleges and Universities in Henan Province
Vice President of Henan Blockchain Technology Research Association
Qiao Baojun, professor, doctoral supervisor, School of Computer and Information Engineering, Henan University, academic leader of Education Department of Henan Province, Famous teaching teacher of Henan Province, Backbone young teachers of Henan Province, scientific and technological innovation talents of colleges and universities in Henan Province, Kaifeng Outstanding Teacher. He is also the vice chairman of the Computer Department of the Teaching Steering Committee of Colleges and Universities of Henan Province, the member of the Engineering Group of the fourth Discipline Assessment Group of Henan Provincial Academic Degree Committee, and the vice chairman of the Computer Education Research Institute of Colleges and universities of Henan Province, the vice president of the Blockchain Technology Research Institute of Henan Province, and the member of the Cyberspace Security Discipline Construction Committee of Henan Province. He received his Ph. D. degree in Computer Software and Theory from Beijing Institute of Technology in 2007. His current research interests include spatial data analysis, software engineering and distributed computing. He has presided over and participated in 15 projects, including 1 national MM major special project, 1 National Natural Science Foundation project, 1 National civil Space infrastructure Medium - and long-term planning project, 2 civil special scientific research and technology projects of National Defense Science, technology and industry of National Space Administration and 3 horizontal projects. He has published more than 30 high-level academic papers and authorized 10 national invention patents/software Copyrights. As chief editor, he published 5 textbooks. As the person in charge, he won the second prize of Teaching Achievement Award of Henan Provincial Education Department and the second prize of Science and Technology Progress Award of Henan Province.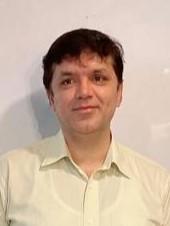 Prof. Noor Zaman Jhanjhi
School of Computer Science, Taylor's University, Subang Jaya, Selangor Malaysia
Prof. Noor Zaman Jhanjhi (NZ Jhanjhi) is currently working as Associate Professor, Director Center for Smart society 5.0 [CSS5], and Cluster Head for Cybersecurity cluster, at School of Computer Science and Engineering, Faculty of Innovation and Technology, Taylor's University, Malaysia. He is supervising a great number of Postgraduate students, mainly in cybersecurity for Data Science. The cybersecurity research cluster has extensive research collaboration globally with several institutions and professionals. Dr Jhanjhi is Associate Editor and Editorial Assistant Board for several reputable journals, including IEEE Access Journal, PeerJ Computer Science, PC member for several IEEE conferences worldwide, and guest editor for the reputed indexed journals. Active reviewer for a series of top tier journals has been awarded globally as a top 1% reviewer by Publons (Web of Science). He has been awarded as outstanding Associate Editor by IEEE Access for the year 2020. He has high indexed publications in WoS/ISI/SCI/Scopus, and his collective research Impact factor is more than 350 points as of the first half of 2021. He has international Patents on his account, edited/authored more than 30 plus research books published by world-class publishers.
Technical Program Committee Chair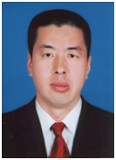 Prof. Dongsheng Li
Director of Guangdong Engineering Center for Structure Safety and Health Monitoring (GEC-SSHM)
Department of Civil & Environmental Engineering,
Shantou University, China
Li Dongsheng, Ph.D., professor and doctoral supervisor of Shantou University. He has been working in The School of Engineering of Shantou University as an "introduced talent" since 2018. He received his BACHELOR's degree in Mechanical Engineering from Shanghai Jiao Tong University (1990) and his PhD degree in Mechanics and Control Technology from Universitaet Siegen (2012). He worked in Design and Research Institute of Dazhong Group Corporation (1994-1996), Korea Lg Electronics Co., LTD. (1996-1999) and School of Civil Engineering, Dalian University of Technology (2002-2018). In 2012, he was selected as the "First batch of Leading reserve Talents of Dalian city". Since 2004, he has carried out international cooperative research work in Germany, the United States, Italy and other places.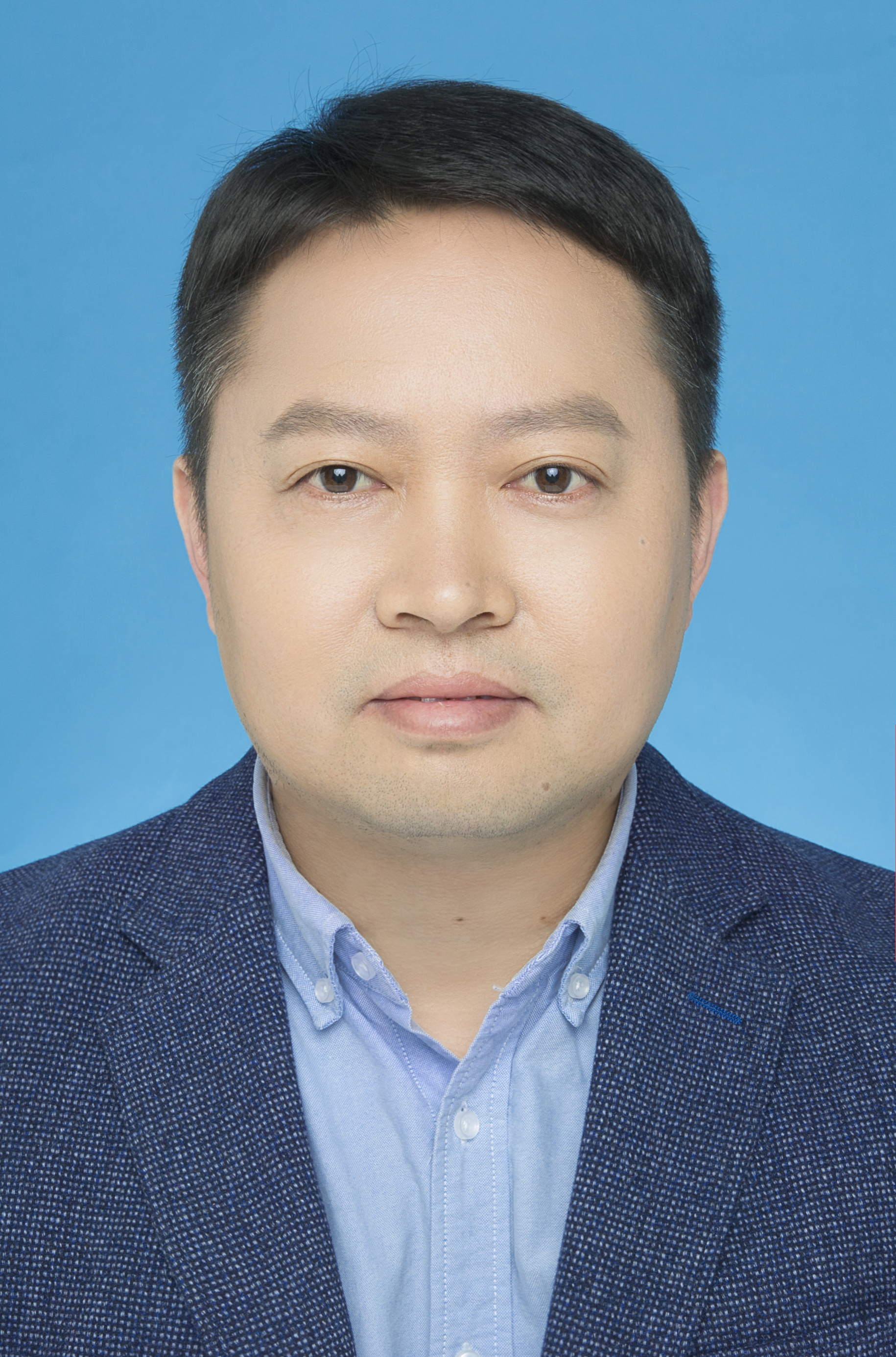 Assoc. Prof. Xianyu Zuo
Dean of School of Computer and Information Engineering, Henan University, China
Director of Henan Provincial Key Laboratory of Big Data Analysis and Processing

Zuo Xianyu, associate professor, doctoral supervisor, deputy dean of the School of Computer and Information Engineering, Henan University, and deputy director of Henan Key Laboratory of Big Data Analysis and Processing. In 2012, he graduated from the China Academy of Engineering Physics majoring in Computational Mathematics, and his research direction is big data processing and parallel computing. In recent years, he has published more than 40 academic papers, including more than 10 papers in JCR Top journals such as "Appled Mathematics and Computation", "IEEE Geoscience and Remote Sensing Magazine", "Journal of Computational and Applied Mathematics". 1 special task of "intergovernmental international scientific and technological innovation cooperation", 1 major scientific and technological project of Henan Province, 1 project of the National Natural Science Foundation of China, 2 projects of the medium and long-term development plan of national civil space infrastructure (2015-2025), national defense science and technology 1 special project for industrial and civil use, 1 general project of China Postdoctoral Science Fund, 2 key planning projects of Henan Science and Technology Department; 8 authorized national invention patents/software copyrights; won the second prize of Henan Science and Technology Progress Award as the person in charge 1 item.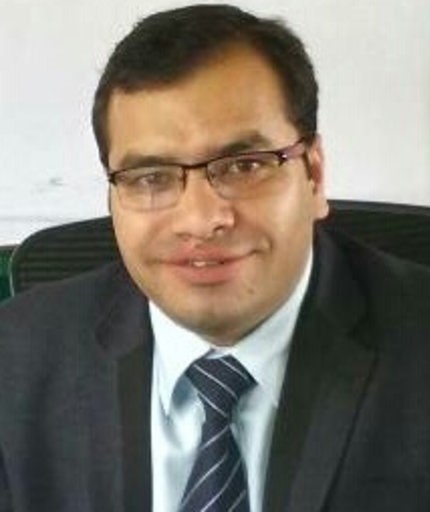 Assoc.Prof. Shamneesh Sharma
UPGrad Education Private Limited, India
Shamneesh Sharma is currently serving as Program Manager (Academics), upGrad Campus, upGrad Education Private Limited, India. He comes with 12 years of rich experience in EdTechs and Higher Technical Education in Universities. Prior to upGrad Campus he was associated with iNurture Education Solution, Bangalore as Mentor (Information Technology) and Senior Faculty (Cloud Technology and Information Security). He was deputed as Head in the Department of Computer Application, School of Computer Science & Engineering, Poornima University, Jaipur. He has worked as IT-Head and Associate Professor (CSE) at Alakh Prakash Goyal Shimla University, Shimla (H.P.). He has played a vital role in the implementation of New IT-Infrastructure, ERP System and Website Development along with its maintenance in the University. He has published more than 35 research manuscripts in various International & National journals & conferences. He has also presented papers in International and National conferences. He is a member of various International & National professional & academic bodies. In addition to this, he is a member of the Editorial Board of various International Journals related to the field of Computer Science & Information Technology. His research areas include Internet of Things, Information Security and Cloud Computing. He is B. Tech & M. Tech and presently pursuing Ph. D (Computer Science & Engineering).
Comference Publication Chair
Prof. Dr. Sanjay Yadav
CSIR-National Physical Laboratory, India
Prof. Dr. Sanjay Yadav, born in 1962, obtained his master degree in science (M.Sc.) in 1985 and Ph.D. degree in Physics in 1990. Presently, he is Chief Scientist and Head, Physico Mechanical Metrology Division of NPL. In addition, he is also holding the post of Professor, Faculty of Physical Sciences, Academy of Scientific and Innovative Research (AcSIR), HRDG, Ghaziabad teaching 'Advanced Measurement Techniques & Metrology' course, taking practical classes and supervising graduate, master and Ph.D. students since 2011. He is the recipient of research scholarships from Ministry of Home Affairs, India (1986); CSIR, India (1988); Col. G.N. Bajpayee Award of Institution of Engineers, India (1989); Commendation Certificates from Haryana Government (1991 & 1992); JICA Fellowship of JAPAN (1998), Commendation Certificates from SASO, Saudi Arabia (2003); 3 Appreciation Certificates from Director, NPL (2005); Managing Editor, MAPAN (2006-2014); nominated as Member of APMP Technical Committee of Mass Related Quantities (TCM), Australia (2013-2019); Nominated as Country Representative in APMP, China (2019); Vice President, Metrology Society of India (2020); Member, National Advisory Committee, NCERT, Delhi (2019); Members, Testing and Calibration Advisory Committee, BIS (2019, 2020 and 2021), and very recently received a prestigious International award i.e. APMP Award for Developing Economies, China (2020). He is working as the Editor-in-Chief (EIC) of the MAPAN: The Journal of Metrology Society of India. He has significantly contributed in the field of pressure metrology, biomedical instrumentation, ultrasonic transducers and instrumentation systems. His current research interests include research and developmental activities in physico mechanical measurements; establishment, realization, maintenance and up-gradation of national pressure and vacuum standards; dissemination of national practical pressure scale to users through apex level calibration, training and consultancy services; inter-laboratory comparisons, proficiency testing programme and key comparisons, implementation of Quality System in the laboratory as per ISO/IEC 17025 standard and Finite Element Analysis (FEA) and Monte Carlo Simulations for pressure balances. He has more than 350 research publications to his credit, published in the national and international journals of repute and conferences besides contributing in several books as editor and author, published bySpringer and MSI as well as in drafting several project, scientific and technical reports, documents and policy papers.
Organizing Committee
Prof. Jun Wang, City University of Hong Kong, China
Prof. Yao Zhao, Beijing Jiaotong University, China
Prof. Warwick Powell, Queensland University of Technology, Australia
Prof. Hongli Zhang, Harbin Institute of Technology, China
Prof. Zhihong Tian, Guangzhou University, China
Prof. Chunfu Jia, School of Information Technology, Nankai University, China
Prof. Guangjie Han, Hohai University, China
Prof. Haibin Zhu, Nipissing University, Canada
Prof.Yuanqing Xu, Henan University, China
Prof. Songqing Xie, Henan University, China
Assis.Prof. Ping Li, Hong Kong Polytechnic University, China
Dr. Praveen Kumar Donta, Distributed Systems Group, TU Wien, Austria
Dr. Sohaib Latif Butt, Anhui University of Science and Technology, China
Dr. Praveen Kumar Donta, Distributed Systems Group, TU Wien, Austria
Dr. Guofeng Zou, Shandong University of Technology, China
Dr. Zifei Liang, New York University, US
Technical Program Committees
Prof. Qiang Ge, Henan University, China
Prof. Anatoly Khomonenko, IEEE Fellow, Emperor Alexander I St. Petersburg State Transport University, Russia
Prof. Chaokun Yan, Henan University, China
Assoc. Prof. Amr Tolba, IEEE Senior Member, Computer Science Department, King Saud university
Assoc. Prof. Hossam M Kasem, Tanta University, Egypt
Assis. Prof. Serin V Simpson, IEEE Fellow, APJ Abdul Kalam Technological University
Assis.Prof. Ali Shehadeh, Yarmouk University, Jordan
Dr.Yaoqi Yang, Communication engineering school, Army engineering University, China
Dr. Jingzhe Chi, University Putra Malaysia, Malaysia
Dr. Mohamed A. Bahloul, King Abdullah University of Science and Technology, Kingdom of Saudi Arabia
Dr. Moonzarin Reza, Texas A&M University, USA
Dr. Guofeng Zou, Shandong University of Technology, China
Dr. Zifei Liang, New York University, US